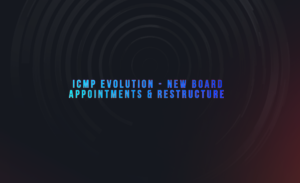 ICMP Evolution:
New Board Appointments & Restructure
1 March 2021: A vote by global trade body ICMP's membership has:
• Approved expansion of the Board from 16 to 18 Directors. The Board maintains its 50/50 composition of Major and Independent music company Execs and now has Directors from 12 national trade associations from 4 continents worldwide.
• Approved a strategic restructure of the organisation which includes establishing four ICMP Global Regional Groups – Europe; North America; Latin America; AAAA (Australasia, Asia, Africa). These will gather the ICMP Executive, senior company reps and heads of ICMP's 64 national trade association members in each region, thereby evolving to best tackle issues for today's industry.
ICMP Board Chairman Chris Butler stated:
"Following the revision to ICMP's bylaws the expansion of our Board is now complete with the addition of Matthew Capper (AMPAL) and Antal Boronkay (Hungarian MPA). I am delighted to welcome such experienced and accomplished music publishers to the ICMP Board and look forward to their contribution in the months and years ahead."
ICMP Director General John Phelan commented: "Congratulations to two outstanding executives in Matthew Capper and Antal Boronkay. As representatives of the Australasian and Hungarian music industries, from a Major in Warner Chappell Music and Indie in Editio Musica Budapest, they exemplify ICMP as a global trade body. With our work ongoing on 6 continents, we're keen for their contributions to our daily mission: growing the value of music while defending the rights of our member companies and creator partners. Similarly, approval of the restructure plan will enable us to deliver ever better for our members worldwide."
Matthew Capper (Managing Director Warner Chappell Music Australia, Chairman Australasian Music Publishers' Association Limited (AMPAL), newly appointed ICMP Board Director) stated:  "ICMP's global role is incredibly important to our industry. The boundaries of our markets continue to blur, and we all face the same challenges in demanding respect for our rights. With the support of Ian James (Mushroom Music), I'm looking forward to working with Chris Butler and the ICMP Board, John Phelan and the ICMP team to support the interests of the worldwide music publishing community as AMPAL's representative."
Antal Boronkay (Director, Hungarian Music Publishers' Association, newly appointed ICMP Board Director) said:
"In my new post I look forward to leading implementation of the latest copyright related and digital industry goals in Europe.
I have been working in ICMP since 2005 when I was appointed MD of Editio Musica Budapest, a Universal company, and have been a proud member of ICMP's Classical Bureau for 10 years. I'm looking forward to continuing to drive positive change for the music industry via ICMP."
ABOUT
ICMP is the global trade body representing the music publishing industry worldwide.
ICMP works on behalf of Majors, Indies and 64 different national trade associations across 6 continents, representing more than 90% of the world's published music.
Our industry is the nexus between music creation and markets – investing in songwriters and composers of all genres worldwide, then bringing music to audiences via:
Digital (>80 million works across almost 800 streaming, app and download services worldwide)
Broadcast (TV, radio, movie etc.)
Live
Print
Physical (Vinyl, CD etc.)
INFO/COMMENT/INTERVIEW LOGISTICS
secretariat@icmp-ciem.org / Almudena Velasco / +32 (0) 490 11 48 83.